Information for Parents
Hello Green Woods Friends and Families!

I am excited to announce that this spring, Green Woods Charter School will be holding its first annual Art and Music Showcase! The Showcase will be held on May 10th.

Please note, I will be selecting and storing student art projects throughout the year, to be included in the Showcase. All artwork will be returned at the end of the school year.

I wanted to shout out a great big "THANK YOU!!!" for all of the donated goodies families have sent in to me this ear. Donated supplies are a huge supplement to our art program, as well as a wonderful way to recycle! A few supplies that would be particularly useful this year would be:
- Bubble wrap
- Old denim blue jeans
- Latex paint samples

Exciting projects often mean messy projects! If this is concern, I recommend that students bring an over-sized tee-shirt to use as a smock over their uniform on Art days.
Powered by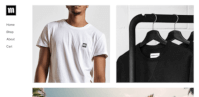 Create your own unique website with customizable templates.